Principia Magazine
In 2020, I participated in the contest Science-me a Story of the Society of Spanish Researchers in the UK. Though I did not win, I was a finalist and my piece was published in Principia in 2021. The story entitled "¿Por qué nos sigue la luna?" (Why is the moon following us?) is based on my own story! According to my parents, I used to make the same question every night when I was about 1.5 years, and when I grew up I became a computational astrophysicist. Many of the elements in the story represent my childhood. You can read it in Spanish on Principia (click on the image below) and for the English version click here.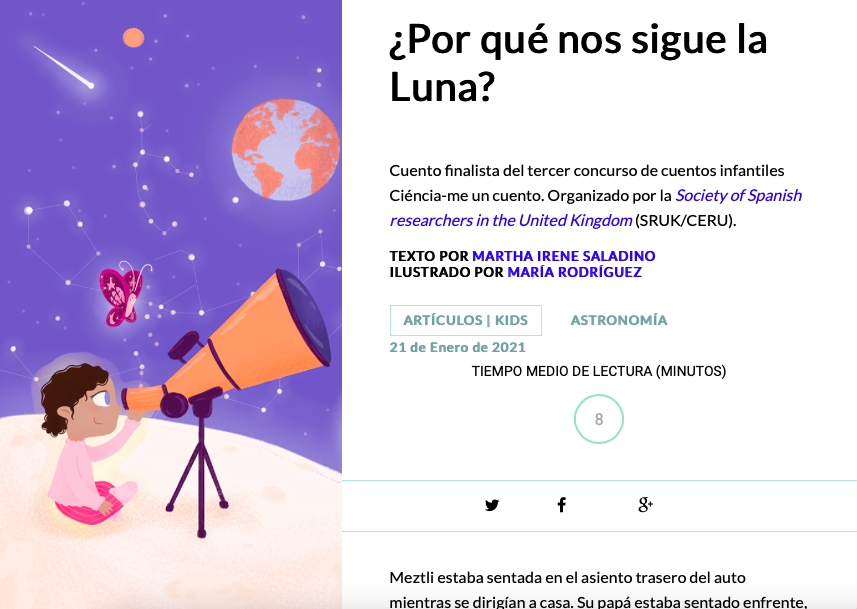 Open Up Science
Some of the activities for kids that I designed to pass time during COVID-19 were featured together with an adapted version of a story I published for She Speaks Science at Open Up Science -a magazine edited by the Cambridge Science Centre to bring science to kids from under-represented backgrounds-. You can download it below.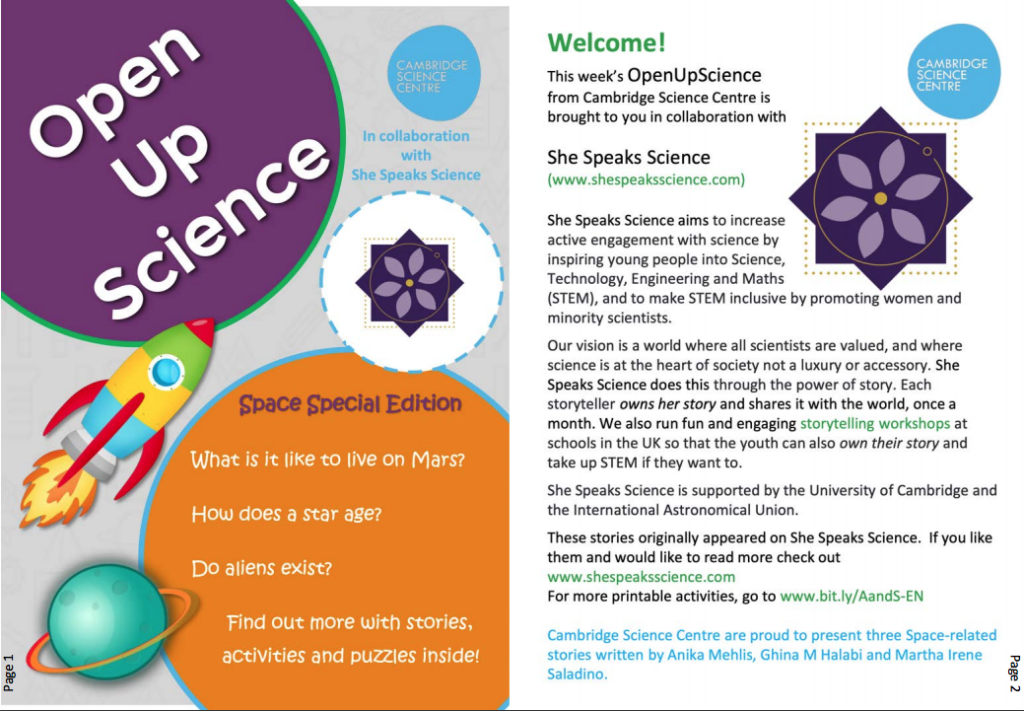 Chronicles of the Cosmos: Fermi, the alien and the telescope
I wrote a piece for She Speaks Science, about the Fermi Paradox. It's available in English, Spanish, German, Italian, and Arabic. Click below for either English or Spanish.
Science for kids
As a result of my first days in isolation, and because most of the outreach events I was organising/participating were either postponed or cancelled due to the COVID-19, I designed and wrote some astronomy and space exercises for kids and grown-ups. They are FREE and can be used for educational purposes. You can find all of them under SciCom-Tools or click HERE. An example is in the attachment below: