Open Up Science
Some of the activities for kids that I designed to pass time during COVID-19 were featured together with an adapted version of a story I published for She Speaks Science at Open Up Science -a magazine edited by the Cambridge Science Centre to bring science to kids from under-represented backgrounds-. You can download it below.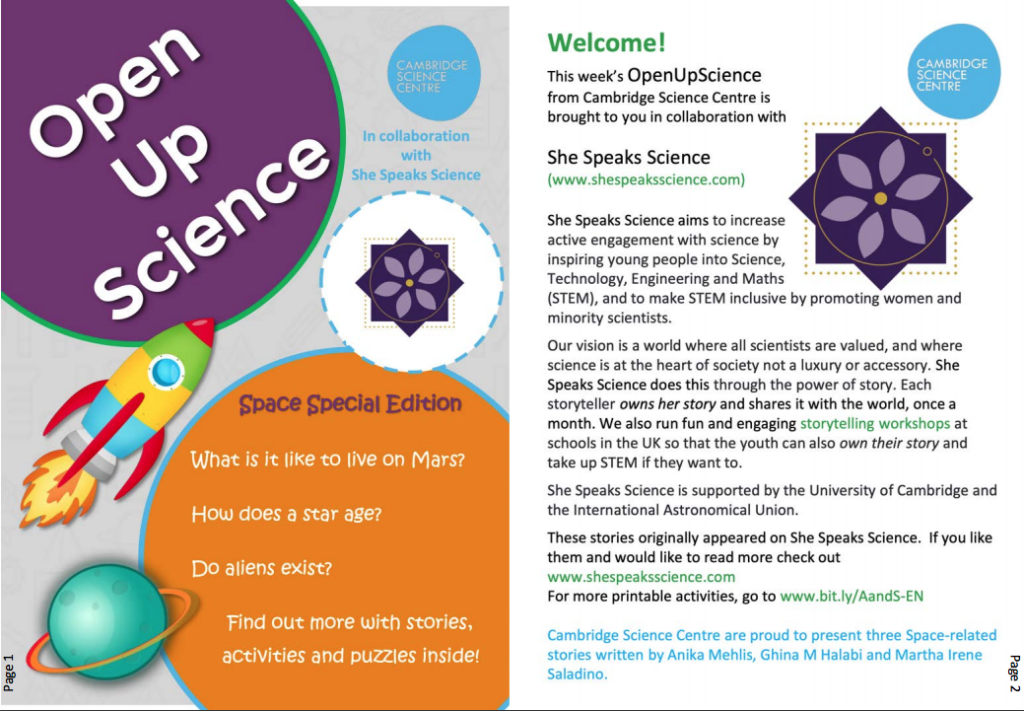 Chronicles of the Cosmos: Fermi, the alien and the telescope
I wrote a piece for She Speaks Science, about the Fermi Paradox. It's available in English, Spanish, German, Italian, and Arabic. Click below for either English or Spanish.
Science for kids
As a result of my first days in isolation, and because most of the outreach events I was organising/participating were either postponed or cancelled due to the COVID-19, I designed and wrote some astronomy and space exercises for kids and grown-ups. They are FREE and can be used for educational purposes. You can find all of them under SciCom-Tools or click HERE. An example is in the attachment below: